"This is epic!" Is a simple way to describe Club CoreMed 2018 in Riviera Maya. The warm sun, endless food, adventures and travelers made this trip an epic getaway to paradise. What is Club CoreMed? Club CoreMed is an annual bonus vacation that is earned through CoreMedical Group.  Eligible travelers can earn a 5-day all-inclusive vacation to the Caribbean. While the trip may sound good on paper, it is even BETTER experienced in person!
Day 1:
Over 350 attendees flew into the Cancun airport and rode in shuttles to the beautiful all-inclusive El Dorado Royale resort. The resort shined like a sparking sun palace.  Situated on a beautiful stretch of beach, the resort has multiple pools, restaurants, activities and a spa. CoreMedical Group staff greeted travelers as they arrived  at a champagne mixer and handed out welcome packets. 
Core handed out an optional schedule of events hosted by CoreMedical Group staff.  Events included a welcome and goodbye mixer, volleyball and a game day.  Smiling faces filled these events with travelers eager to chat and swap stories.
The trip got off to a special start with a welcome reception on Wednesday night.  The reception was filled with food, music, drinks and a photo booth! Travelers got the chance to meet while filling their stomachs with a buffet of fresh vegetables, fish and gourmet prepared food items.
After the buffet, the leadership of Core thanked everybody for their service to the company and gave a nice kick off speech to Club CoreMed.  In a world where staffing agencies can make you feel like a number, it is wonderful to feel so appreciated by a company. As the night progressed, music filled the ballroom as dancers took over the dance floor.  They grooved to crowd favorites like The Wobble and The Cupid Shuffle.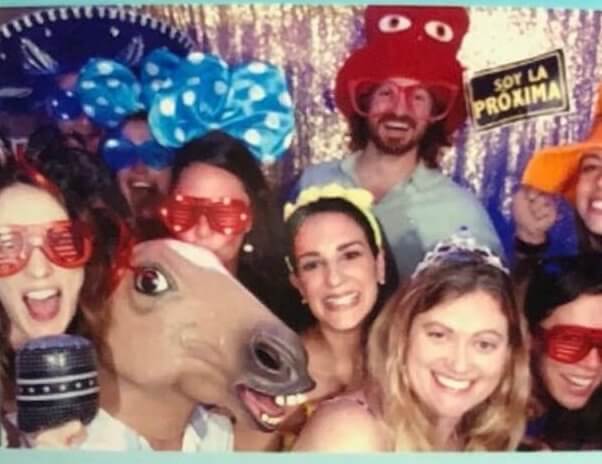 As the party concluded in the ballroom, the crowd moved to the live entertainment and karaoke venues at the beach side bars. 
Day 2-4:
The days flew by quickly from sunrise to sunset.  Travelers attended endless activities on and off of the resort.  Off of the resort, history buffs explored the Mayan ruins of Chichen Itza, Tulum or Coba! Adventure seekers participated in excursions to zip lining, snorkeling, boating, horseback riding and exploring the natural biosphere of the Yucatan.
Throughout the resort, travelers enjoyed structured activities such as yoga, salsa dancing, tequila tasting and more! The glorious and relaxing spa offered services from massages to manicures.  While scattered rain fell during the day, it could not damper the fun.
Many people spent their days by the pool and the beach.  You could relax and enjoy the sun on one of the many Bali beach beds on the resort.   The Bali beds and lounge chairs held many travelers relaxing, reading and napping in the sun.  The token "party pool" was the sunshine filled rowdy spot for drinks and daytime music.
At night, the resorts many gourmet restaurants served world-class international cuisines.  If you did not feel like going out, 24-hour room service was a phone call away!  After dinner, late night options for entertainment included everything from a fire show to a Michael Jackson impersonator show.
Day 5:
As quickly as it began, Club CoreMed 2018 was coming to an end.  Time for one last stroll around the resort and a final breakfast at the all you can eat buffet.  Friends, new and old, find each other to say goodbye and "until we we see each other next year!"
What makes Club CoreMed so special?
THE PEOPLE!  Traveling can be lonely and isolating.  You may be working an assignment in a rural place, cross-country from your home.  Being able to connect with other travelers, if even for a couple of days, is inspiring and reminds you that you are a part of something larger.
The CoreMedical crew is like one big family.  We all know how hard it can be to be alone in a new place and have to adjust.  There is a sense of togetherness and inclusiveness in the community. Club CoreMed feels like a big family reunion to go back year after year and see the same faces.  We talk and catch up on life, right where we left off last year. New faces quickly become new friends and new relationships are formed.
Club CoreMed 2018 was a success!  The food, sun and of course the people made it a trip to remember. Club CoreMed 2019 will have big shoes to fill and I am hoping to be there for another year!
Free E-Book & Newsletter
Subscribe to get our latest content by email and a free download of The Beginner's Guide to Travel Healthcare