Club CoreMed is the annual loyalty bonus program for travelers who work for CoreMedical Group.  Eligible nurses, PT, OT and SLP candidates can earn the trip for themselves by working a certain number of hours each year for Core. You may even earn the trip for a guest if you work enough hours.  
Club CoreMed is an all-inclusive, 5-day trip at a 5-star resort in the Caribbean.  The vacation includes roundtrip airfare, transportation to and from the airport to the resort, all you can eat food, bottomless drinks, and daily entertainment.  
Club CoreMed is a dream getaway.  It brings together travelers and the Core Medical Group staff for a week in paradise.  As a veteran of many Club CoreMed trips, I am happy to share some of my tips for making the most of your time there.
1. Attend The Welcome Reception
The Club CoreMed trip kicks off on Thursday when all of the travelers are settled in the resort.  After a long day of travel, kick back and head to the welcome reception.  The welcome reception is the first night of the trip and has food, drinks, and fun!  The welcome reception is my favorite part of the Club CoreMed trip.  It reminds me of a big wedding reception for a very fun family.   The room is filled with music and dancing and is a great way to make initial connections with travelers.
2. Participate in a Core Social Event
During the trip, there are a variety of daily activities that are sponsored by the Club CoreMed team. This year the events include a pool party on Friday and salsa dance lessons on Saturday. These events tend to be more intimate than the big welcome reception and are a great place to meet other travelers and the CoreMedical Group staff.
3. Connect with Travelers and the Core Office Staff
Overwhelmingly, my favorite part of the Club CoreMed trip has been the people!  I have met fellow travelers, recruiters and the many wonderful people that make up the CoreMedical Group office staff.  
The Club CoreMed Trip was the first time as a traveler that I ever felt truly connected to other travelers.  It made me feel like I had a support network and was part of something larger than myself.  Ultimately, the Club CoreMed trip is what inspired me to build social media networks of traveling therapists. The friendships that I have made with travelers have lasted for years. Even if I only see them once a year, I look forward to it.  The trip now feels like one big family reunion.  
Not only can you connect with fellow travelers, but you also get to meet the office staff.  Do you know all of those people who call you and send you emails?  Guess what?  They have names and faces and stories and are fun to talk to and get to know.  While I do not encourage "talking business" on the trip, it is your chance to ask some questions that you have always wanted to know from the office staff.  
4. Venture outside the resort
Leaving the resort may sound intimidating but it doesn't have to be.  The Core group occasionally runs shopping trips or excursions off of the resort (at an extra cost).   You can also schedule your own off-resort excursions through tour agencies.  There are also taxis and drivers that take you off resort to any place you desire.  
While it may be tempting to lounge at the resort all week, don't miss out on having an adventure! Leave the resort and make some memories!  Book a trip to go snorkeling, swimming with dolphins or zip-lining!  You can either book excursions in advance, prior to arriving, or once you are there.  
5. Enjoy a Nice Dinner
One of the beauties of an all-inclusive resort is the food!  Treat yourself to a nice dinner one night, if not every night, during the trip.  There are plenty of wonderful restaurants on the resort and a variety of food that is sure to please any palate.
6. Spend a Day Relaxing
After this long list of things to cram into a 5-day trip, don't forget to spend some time with yourself.  Take advantage of the resort spa and purchase a massage or treatment. Lie on the beach or grab a cabana with a fruity drink for a couple of uninterrupted hours.  Order room service and eat breakfast in bed. Whether it is sleeping in on the comfy resort beds or reading a book on the beach, take some time for yourself to decompress and unwind.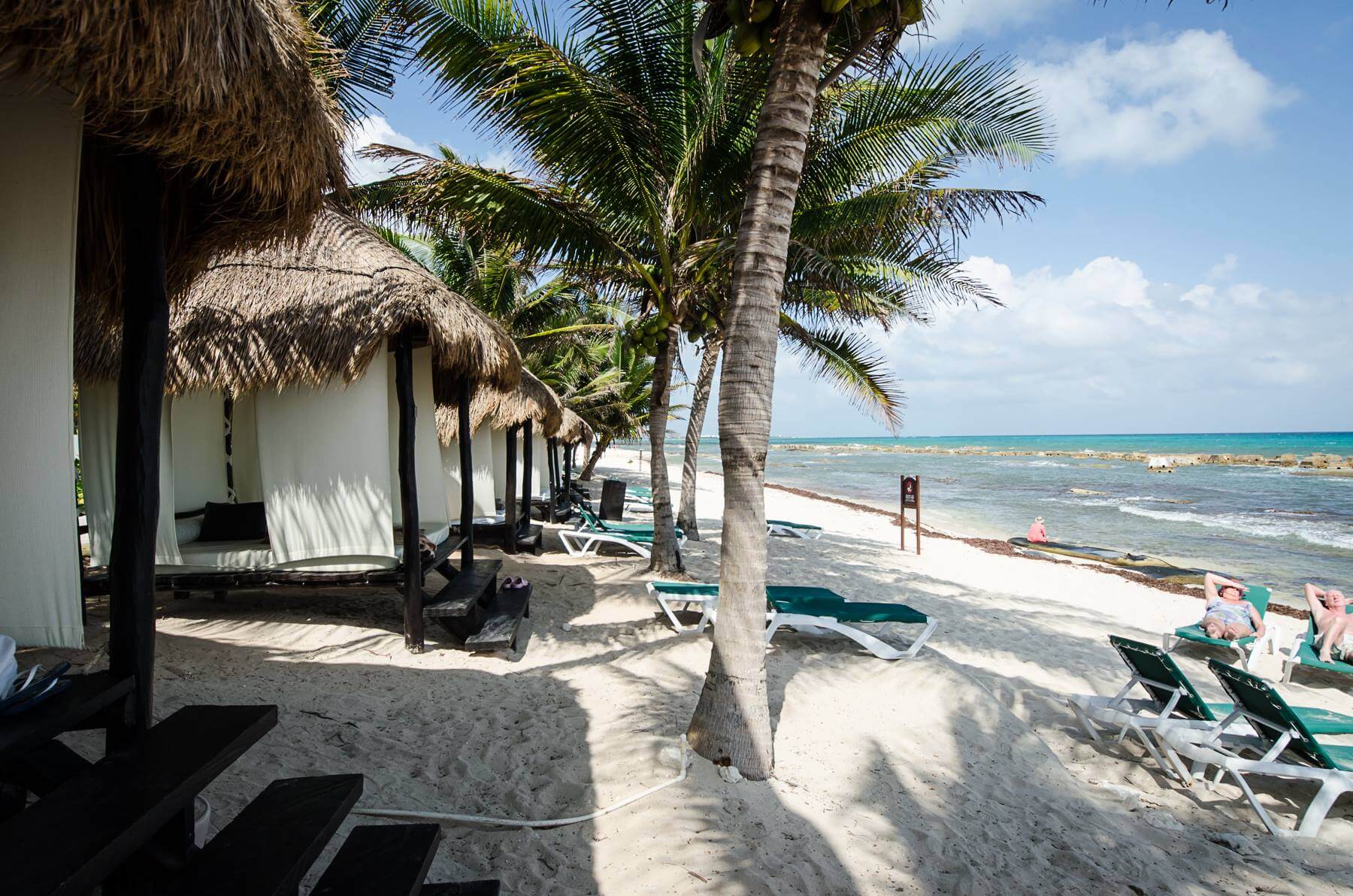 The Club CoreMed trip is an amazing all-inclusive getaway in paradise!  Whether you are relaxing on the beach or having a tropical adventure, you will have an amazing time! If you'll be on the trip this year, share and hashtag your pictures on social media with the hashtag #CCM2020 to share the fun!