Some of the links in this article are "affiliate links", a link with a special tracking code. This means if you click on an affiliate link and purchase the item, we will receive a commission.
Getting to O'ahu from the northeast is a long haul. The flights from the New York/New Jersey area to Honolulu are some of the longest domestic flights in the US with durations of 10+ hours. When I had to fly roundtrip from Honolulu to the East Coast and back, I reviewed my options and found two direct flights.
Hawaiian Airlines from New York/JFK to Honolulu
United Airlines from Newark, New Jersey to Honolulu
I booked the Newark to Honolulu flight on United for a total round trip price of $721.39
This flight left and returned on Tuesdays in April.  I found that the price was cheaper to fly during the middle of the week versus the weekend.
Prior to booking the Honolulu-Newark roundtrip flight, I Googled "Honolulu + Newark + United Economy" to research the accommodations onboard the flight.   I was at least hoping that United would serve a meal for free onboard a 10-hour flight, as the competition (Hawaiian Airlines) does.  My Google search came up empty, which is why I am here today writing this post.  Spoiler Alert: United does not serve any free meals onboard this 10-hour flight
I was expecting the worst on this flight.  I was pleasantly surprised that every seat had a TV with free movies, TV shows and music.  There was also a USB plug to charge your phone or connect media to the screen.  To charge computers and other electronic devices, there were three pronged outlets underneath the seats. There was also wifi for purchase on board the flight.  I purchased the wifi and thought that it held a good signal, even while we were flying 3,000 miles over the Pacific.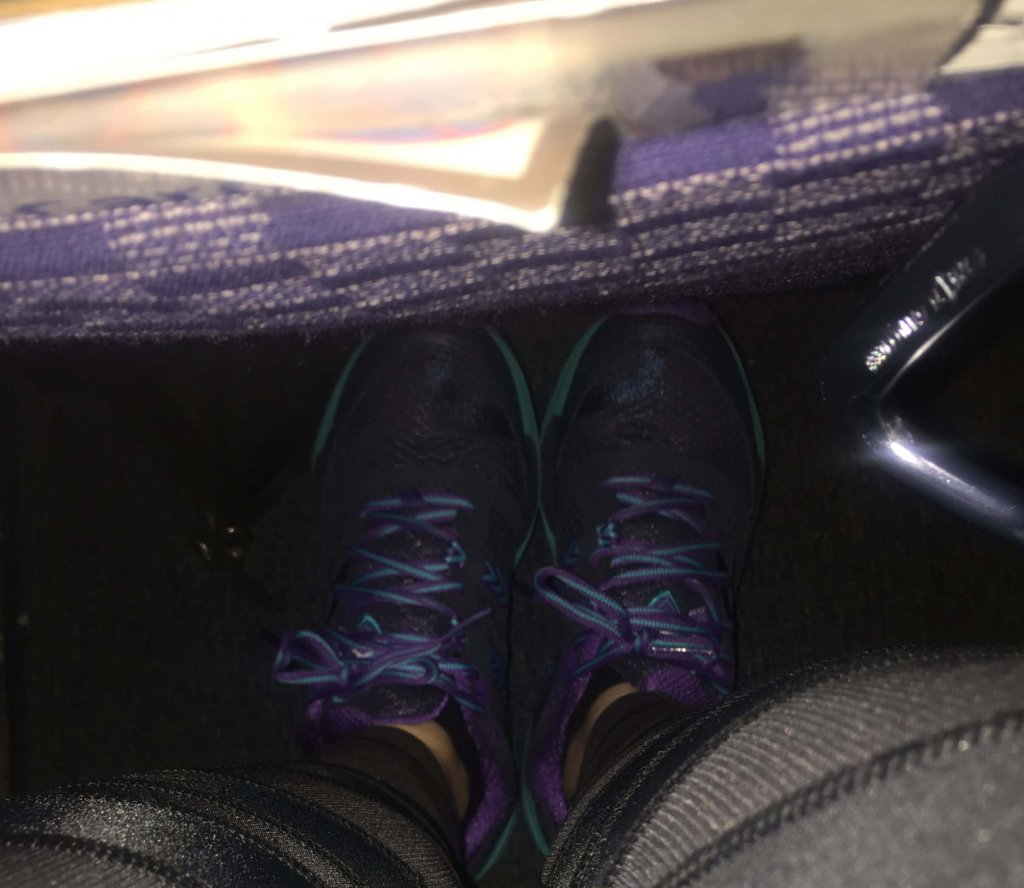 Amenities:
Economy Free Amenities:
A TV with movies, TV shows, and music
USB plug and one three-pronged outlet per every 2 seats
Blanket
Earbuds
Unlimited water, coffee, tea, juices, and soft drinks
Snacks (stroopwafel and a bag of party mix)
Economy Paid Amenities:
Meal and snack boxes ( $8-$12)
Choice Snacks ($4-$5)
Alcohol ($6-$10)
Wifi for $16.95
Checked bags – 1st bag $25 and 2nd bag $35
Conclusions:
This is a long- haul flight on a US domestic carrier.  Do not expect any complimentary meal service or special amenities.  If possible, search for a seat assignment in a row with an open space.  Bring food onboard unless you want to pay high prices for mediocre grub.  The wifi is a decent investment and held good connectivity during the flight. It is a no-frills flight from the North East to Hawaii.
For more on Oahu: