Physical Therapist – Acute – (PT – Acute)
Job Description & Requirements
Physical Therapist – Acute – (PT – Acute)
StartDate: 05/22/2023Available Shifts: 8 D Pay Rate: $1550.00
The inpatient Physical Therapist evaluates, plans and implements specific treatment programs for individual patients according to the principles and practices of physical therapy. The inpatient Physical Therapist has a strong knowledge base in musculoskeletal dysfunctions, neurological and surgical interventions. They are able to work with diverse patient populations and diagnoses and collaborate in a team environment with other Physical Therapists, Physical Therapist Assistants, Aides, Physicians, nursing and case management. The inpatient Physical Therapist must have strong assessment skills with the ability to independently manage a complex patient load and prioritize care. Accountability 1: Evaluates assigned patients, gathering data from a variety of sources, and develops treatment plans including specific functional goals and activities, re-evaluating and modifying plans periodically and as necessary. • Documents the appropriate G codes. • Determines medical necessity and whether skilled care/intervention is required. • Completes documentation as required by the profession, payers and the department. Documentation includes number of visits to date, patient progression toward goals, home exercise program, all skilled instruction and time elements for procedures and modalities. • Completes a progress note by the 7th visit on each patient and/or when a significant change of condition is noted • Communicates results of assessment to nursing, MD and team members as appropriate; Completes white board • Completes and updates interdisciplinary care plan • Ensures therapy plan of care is current and appropriately updated Accountability 2: Provides direct physical therapy to patients on a daily basis. • Assesses patient progress and adjusts program as appropriate. • Determines if continued physical therapy intervention is medically necessary • Adapts conventional physical therapy techniques to meet the needs of patients unable to comprehend verbal commands or voluntarily carry out a regime of therapeutic exercises. • Transitions care to nursing when appropriate; completes nursing communication • Updates case manager in advance of discharge for any updates, changes, equipment needs, etc. • Stays current with evidenced based practice and is able to provide care based on these practices • Appropriately progresses care to insure that required components of treatment (ex. stair training, CG training, home program) prior to discharge and without a delay of discharge. Accountability 3: Maintains established standards of productivity • Maintains a wait list and appropriately manages schedule to eliminate gaps in the daily schedule; Communicates with scheduler throughout the day for changes/updates/discharges • Manages patient progress and recommends the appropriate frequency of visits or discharge • Manages authorization process to ensure all visits are authorized and there is not a gap in patient care • Continually re-assesses and adapts treatment plan and determines if treatment is medically necessary • Prioritizes patients during high census and/or communicates special patient issues to scheduler Accountability 4: Supervises Physical Therapist Assistant and Physical Therapist Aides per the state practice act. • Communicates observations, facts and comments with interdisciplinary team members, individually, and through team meetings as appropriate. • Reviews and co-signs Physical Therapist Assistant documentation, updates plan and ensures patient is meeting goals. • In collaboration with PTA, completes assessments, progress notes and discharge summaries.
Required Qualifications
CA License
Preferred Qualifications
NA
Facility Location
This "City of Trees" is a suburban city located on the San Francisco Peninsula. Burlingame was founded by wealthy city dwellers seeking a more residential neighborhood. Here you'll find beautiful examples of Victorian architecture as well as a high quality of residential life. This city is also proactive in maintaining an environmentally sustainable community in hopes of preserving its pristine suburban environment for generations to come.
Job Benefits
Allied travel assignments are typically for 13 weeks and offer generous packages that include:
Competitive pay rates
Medical, Dental, Vision
401(k) and Flex Spending
Life Insurance
Accident and Short-term Disability Coverage
Free Continuing Education
Free Private Housing
Refer a friend and earn extra cash!
About the Company
AMN Healthcare is a leader in allied healthcare staffing. Our relationships with numerous healthcare facilities – including hospitals, home health agencies, school systems, and long-term care facilities – enable us to offer the most current temporary therapy positions and medical imaging jobs. And our traveler customer service is among the best in the industry. AMN Healthcare is an EEO/AA/Disability/Protected Veteran Employer. We encourage minority and female applicants to apply.
physical therapist, physical therapy, PT, physiotherapy, rehabilitation therapist, physician rehab therapist, rehabilitation, rehab, allied health, allied, acute care physical therapist, acute physical therapist, acute care, acute, acute PT
Hi, my name is Julia! I'm a speech-language pathologist who takes travel assignments for work and travels the world for fun! Hence, the traveling traveler!
I'm here to guide therapists to find adventure, freedom, and more money through travel therapy assignments.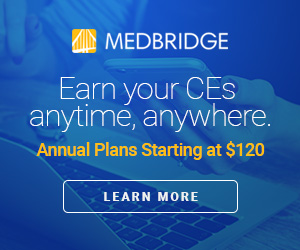 Follow the link or use promo code "TravelTherapy" to save.