Some of the links in this article are "affiliate links", a link with a special tracking code. This means if you click on an affiliate link and purchase the item, we will receive a commission.
Speech-Language Pathology is continually ranked as one of the best fields to work in. Is being a Speech-Language Pathologist (SLP) all that it is cracked up to be? You may be wondering: what are the pros and cons of being a Speech-Language Pathologist?
As somebody who has been practicing for 10 years, I can think of a lot of pros and a lot of cons. I'll start with the positives and if you feel the need to keep on reading, you can read the cons.
The Pros of being a Speech-Language Pathologist…
Make A Difference In People's Lives
THIS is what keeps me coming to work day in and day out.
The ability to help my patients through treatment and make a positive difference in people's lives. As a Speech-Language Pathologist, you may witness the tears pouring down a parent's face because you helped their child say their first word.
You may help a stroke survivor eat a meal for the first time after they depended on a stomach feeding tube for months.
Speech pathology is rewarding because you get to help people and their families and make a positive impact in the lives of your patients and students. It is truly a rewarding field.
You Get To Perform Direct Care For Prolonged Time
Unlike other medical professionals, rehab therapists get to spend quite a bit of time with our patients. Depending on your setting, you may get to spent 30-60 minutes or more with your patient each day.
In this time, you can build professional relationships with your patients that can help them to greater success.
Flexibility In Schedule
Aside from the work that I get to do with patients, the flexibility of being an SLP is my favorite part of this profession.
As a Speech-Language Pathologist, there is a schedule option out there for everybody. Whether you want to work weekends only, Monday through Friday, seven days a week, or a couple of hours here and there, being an SLP has a lot of schedule options.
The flexibility of being a Speech-Language Pathologist is perfect for somebody who wants to raise a family. In fact, you see many SLPs who go from working full-time, to part-time to raise their children, back to full-time when their children are grown up.
Personally, I have worked full-time, part-time, per-diem, and as a traveling contract SLP. I've balanced working 13-week travel contract assignments with taking time off and traveling the world for months at a time. This is something that I truly value about my profession.
Nationwide Job Opportunities
SLPs are needed in every community in America. Unlike certain fields that require you to relocate or be in a certain metro area, SLPs are needed everywhere.
Yes, certain areas may be more saturated with clinicians than others, but generally speaking, there is work for us everywhere.
Continued Growth In the Field & Need for SLPs
The Bureau of Labor Statistics reports that the need for SLPs is expected to grow at a higher than normal rate between now and 2026. There is an estimated 18% growth expected in the field. This is great news for job security and the future!
Become A Specialist
Speech-Language Pathology in itself is a very specialized field. Within the field, there are a lot of options to become an UBER specialist (e.g. those clinicians who do AMAZING work with AAC devices or FEES). You can finely hone your skills and become very specialized within an already small field.
Be An Entrepreneur
There are many options for entrepreneurial ventures within the world of SLP. Many choose to open private clinics or become independent contractors.
There are SLPs who own mobile FEES and VFSS units that serve their communities. Some crafty and creative SLPs make therapy materials and sell them on TPT or other stores. Others, like myself, blog and make income online. There are certainly many options to branch out and use your business skills in this field!
Work With Different Populations
As a SLP, you can work across the lifespan from infants to geriatrics. If you feel the need to change your work or work with more than one population, that option is available!
Community
SLPs have our own little community. On social media, special interest groups, and in-person, being an SLP makes you a part of a community.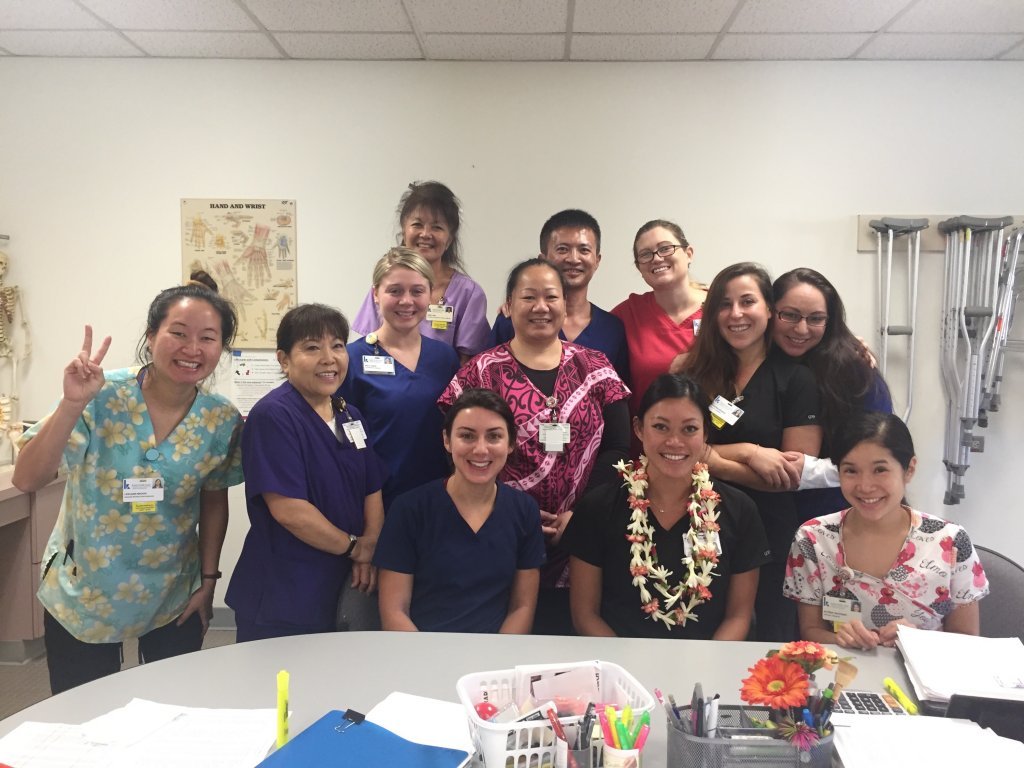 The Cons of Being a Speech-Language Pathologist
Okay, after the pros here are the cons.
GRAD SCHOOL: The Cost, Time, & Competition
One of the biggest cons about being an SLP is actually BECOMING an SLP. To become certified to practice, you need a Master's Degree in a speech pathology curriculum, along with the other requirements, and passing the PRAXIS.
Graduate school is becoming more and more challenging to get into and becoming harder to afford. I finished grad school with 90k in student loans, and regularly meet people who had loans twice the size of mine.
Grad school is EXPENSIVE!
It may put you in debt for 10-30 years. It is also a time suck! When you are in grad school, you are there full time. You have internships and/or clinic by day and classes by day or night. For 2 years, you are a student!
There is also reported to be an increase in anxiety, stress, and competition in the graduate programs.
In undergrad, there is heavy pressure to maintain a high GPA for fear of getting rejected from grad school. In grad school, there may be fierce competition between students for grades, placements, and recommendations from professors.
Grad school is stressful, expensive, and takes a lot of time. It takes a lot of dedication to become an SLP. At least 6 years of education, plus a clinical fellowship year, plus passing your boards. The good thing is, once it's over, it's OVER and you never have to go back!
Productivity & Caseload Requirements
The demands placed on clinicians to maintain productivity standards and caseload requirements can be stressful and lead to burnout.
In schools, you may be required to manage 80+ students over the year.
SLPs in SNF deal with pressure to make rising productivity levels. While the work of an SLP is rewarding, the demands put on us by employers make it harder to find joy in our work.
The associated politics and for-profit world of healthcare in the United States makes it harder to find jobs that don't push the limits.
For Healthcare SLP's: Working Weekends And Holidays
When I tell people that I'm an SLP and have to work Christmas, they look surprised. But, it's the truth. SLPs, like other medical employees, often have to be staffed 365 days a year. This means that you may have to take turns covering holidays and weekends.
Pay Ceiling
The opportunity for advancement in wages during your SLP career may be limited.
Often, Speech-Language Pathologists find that their employers have "raise freezes" that last indefinitely.
Seasoned clinicians may realize that new graduates make only slightly less or possibly more than them.
Often, the only way to see an increase in pay is to leave one job and negotiate a higher wage at another.
In brief, being an SLP is not a career where you see large increases in your pay over time. Advancing to a management level SLP often means a slight increase in pay (at a salaried level) with more hours worked.
As mentioned above in the pro section, there are options for the entrepreneurial SLP to make money and grow a business as a side hustle or full-time gig.
Burnout
For the con list being relatively short, you may wonder why burn out made the list.
Because, working year round, often on holidays and weekends, while maintaining high caseload and productivity numbers, with a stagnant pay can lead to burnout. A growing number of clinicians and reporting burnout and dissatisfaction with the field.
Hard To Transition Out Of Direct Treatment Or Advance Your Career
While burnout rises, it is also harder for clinicians to transition into roles that don't include direct patient care. Or, if the clinician wants to leave the field altogether, it may be difficult to find a new career with such a specialized skill set.
Unlike nurses, who have many options for non-bedside nursing, it is harder to find those options as an SLP. As you mature, or can no longer deal with the workplace pressure, it may be hard to find jobs that are accommodating.
Career advancement is also difficult since there is not much hierarchy in the rehab world. You can advance to being a manager, which often still includes treatment, and is high pressure.
Now that you made it to the bottom of the list, I would love to hear your thoughts! If you're a Speech-Language Pathologist, add your own pros or cons to the list in the comments! 🙂