Speech-Language Pathology is continually ranked as one of the best fields to work in. Is being a Speech-Language Pathologist (SLP) all that it is cracked up to be? You may be wondering: what are the pros and cons of being a Speech-Language Pathologist?
Many of the articles written about speech pathology aren't even written by SLPs, so how can they know? As somebody who has been practicing for over 14 years, I'm happy to share my insight with you from first-hand experience.
I'll start with the positives and if you feel the need to keep on reading, you can continue on to the cons.
The Pros of being a Speech-Language Pathologist…
If you landed on this page, you may have heard about some of these pros already. Speech-language pathology is generally viewed as a fairly positive field to enter by mainstream media.
Make A Difference In People's Lives
THIS is what keeps me coming to work day in and day out.
As an SLP, you may witness the tears pouring down a parent's face because you helped their child say their first word. You may help a stroke survivor eat a meal for the first time after they depended on a stomach feeding tube for months. These are all life-changing moments that we help facilitate and are a part of.
Speech pathology is rewarding because you get to help people and their families, and make a positive impact in the lives of your patients and students. It is truly a rewarding field.
Working with patients through their journey and helping them achieve their goals is a huge benefit of being an SLP. It helps with job satisfaction and enjoyment in the field.
You Get To Perform Direct Care For Prolonged Time
For many SLPs, the best part about working in this field is the ability to work directly with patients, and for relatively long periods of time. Unlike other consultant roles which are pushed to see patients directly for less and less time, SLPs often spend 30-60 minutes working with their patients.
Flexibility In Schedule
One of the common sayings about why being an SLP is such a great career is because it is a flexible career path. If you're wondering what that means, I'm here to break it down for you. When SLPs say that the field is flexible, they tend to mean that you can – if wanted – work varying degrees of hours based on your schedule.
For example, you could work full-time, part-time, or per diem (call in, as needed) as an SLP. For SLPs who choose to take time off to parent children, or take care of aging parents, this can be a true gift to be able to modify your hours based on your lifestyle.
However, flexibility in our field is based upon a lot of innate privilege. For those SLPs saying that the flexibility is so great, I think it's important to consider how they pay their bills. Many SLPs who work part-time or per diem have spousal or family money that can provide for them so they can put their job as a secondary source of income. If this doesn't sound like you, be forewarned that you may not have the flexibility that others do.
Personally, I have worked full-time, part-time, per-diem, and as a traveling contract SLP. I've balanced working 13-week travel contract assignments with taking time off and traveling the world for months at a time. This is something that I truly value about my profession.
Nationwide Job Opportunities
Speech-language pathology continues to be ranked one of the best careers by US News and World Report. Every year, they cite that SLP is a great career to enter because of job availability and growth. Yes, there are many job openings across the US available for SLPs. You quickly find out that recruiters blow up your phone frequently, leaving alluring messages to recruit you into a new position.
SLPs are needed in nearly every community in America. Unlike certain fields that require you to relocate or be in a certain metro area, SLPs are needed everywhere. Yes, certain areas may be more saturated with clinicians than others, but generally speaking, there is work for us everywhere.
Continued Growth In the Field & Need for SLPs
The Bureau of Labor Statistics report that the need for SLPs is expected to grow at a higher than normal rate between now and 2026. There is an estimated 18% growth expected in the field. This is great news for job security and the future!
Become A Specialist
Speech-Language Pathology in itself is a very specialized field. Within the field, there are a lot of options to become an UBER specialist. For example, clinicians can specialize in infant feeding or vocal disorders. You can finely hone your skills and become very specialized within an already small field.
Be An Entrepreneur
There are many options for entrepreneurial ventures within the world of SLP. Many choose to open private clinics or become independent contractors. There are SLPs who own mobile Fiberoptic endoscopic evaluation of swallow (FEES) practices. Some crafty and creative SLPs make therapy materials and sell them on Teachers Pay Teachers or other stores.
Others, like myself, create digital content and make income online. There are certainly many options to branch out and use your business skills in this field. Because it is such a small niche and SLP services are often so desperately needed, it increases your chances of succeeding as an entrepreneur.
Work With Different Populations
As an SLP, you can work across the lifespan from infants to geriatrics. If you feel the need to change your work or work with more than one population, that option is available. The ability to change populations in your career is often a pro for individuals considering careers in education. They might not want to be tethered to working with youth all of their lives and like the flexibility to change work settings during their career.
Community
SLPs have our own little community, on social media, special interest groups, and in person. Being an SLP makes you a part of a fellowship. While all communities have their ups and downs, I felt empowered being a part of the SLP world. SLPs have been supportive and helpful through the process of changing clinical settings, and opening up my digital content business. I have also cultivated wonderful friendships outside of work with other SLPs.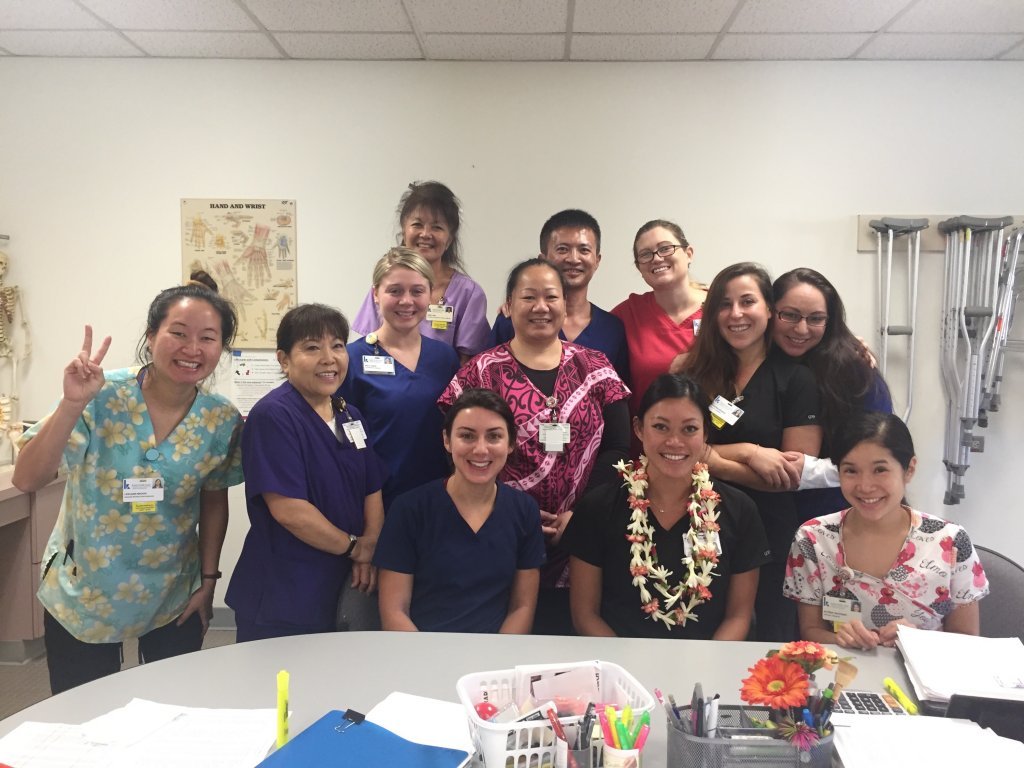 Neutral – Money
You'll notice that money is listed as neutral, and this is for a strong reason. I don't know what your financial goals are, the cost of living where you live, and what kind of lifestyle you aspire to lead.
For some clinicians, SLP can be a career that offers great income and financial opportunities. For others, it can feel like being an SLP was a poor financial decision, one that landed you in debt from grad school and has made it hard to move forward financially. If you live in a high cost of living area, it can seem like you'll never own a home on an SLP salary. Not to mention, the median price of a home in the United States in 2022 was $428,000. The income of SLPs varies greatly across the United States and it doesn't necessarily correlate with the cost of living.
ASHA reports median salary data annually and the geographic and setting data varies by quite a large range. For example, the median salary reported for SLPs in Louisiana working in the schools was $51,000 per year in 2022. In 2021, the median salary for a skilled nursing facility SLP was $91,000. That's a huge difference in salary. Not to mention that $51,000 a year (or less since this is the median data) seems low for a field that requires a master's degree to enter.
Whether you think money is a pro or con of being an SLP highly depends on the cost of living in your area. Lingering debt from grad school and the cost of entering the field is going to play another large factor.
The Cons of Being a Speech-Language Pathologist
Okay, so of course after the pros we have our cons. As I mentioned before, SLPs tend to be portrayed fairly positively by the media. Many of the pros and cons aren't even written by SLPs. So let's get into the real nitty gritty of what the bad sides are to being a speech pathologist from an SLP who has experienced the ups and downs of this career.
GRAD SCHOOL: The Cost, Time, & Competition
One of the more challenging things about being an SLP is becoming an SLP.
To be a licensed speech-language pathologist, you need to complete an undergraduate degree, a master's degree in Communication Sciences and Disorders, pass a Praxis exam, complete 400 hours of supervised clinical hours, and complete a 9-month (paid) clinical fellowship. That's an exhausting list of things to do to get a job.
On average, it takes 6 to 7 years of higher education to become an SLP, plus a 9-month clinical fellowship. The cost of those 6-7 years of education can be quite high, which leaves many students wondering "Is it worth it to become an SLP?" That's a tricky question to answer. Not only do many SLPs graduate with six figures of debt (I graduated with $150k in debt in 2009) but there's also an opportunity cost loss of not working and earning full-time income during the years that you are going to grad school.
Read more about the requirements here: How to become an SLP
Graduate school is also becoming more and more challenging to get into and becoming harder to afford. There is also reported to be an increase in anxiety, stress, and competition in the graduate programs. In undergrad, there is heavy pressure to maintain a high GPA for fear of getting rejected from grad school. In grad school, there may be fierce competition between students for grades, placements, and recommendations from professors.
Productivity & Caseload Requirements
The demands placed on clinicians to maintain productivity standards and caseload requirements are stressful and lead to burnout. In schools, you may be required to manage 80+ students over the year. SLPs in SNF deal with pressure to make rising productivity levels. Many clinicians are also required to travel to multiple locations in a single day.
While the work of an SLP is rewarding, the demands put on us by employers make it harder to find joy in our work. The associated politics and for-profit world of healthcare in the United States makes it harder to find jobs that don't push the limits.
For Healthcare SLP's: Working Weekends And Holidays
When I tell people that I'm an SLP and have to work Christmas, they look surprised.
"Why do people need speech therapy on Thanksgiving?" is a common phrase I've heard from family and friends.
But, it's the truth. SLPs, like other medical employees, often have to be staffed 365 days a year. This means that you may have to take turns covering holidays and weekends.
It is also becoming increasingly difficult to secure time off as an SLP. Employers deny PTO requests or make it hard to use as it's difficult and expensive to find SLPs to cover vacation leaves.
Always Having to be "On"
Speech-pathologists spend 80-90% of their days in direct patient care. We often even do our paperwork in front of our patients. During that care, we are with our clients and families through some very hard times. Whether you are more introverted or extraverted, it can be very emotionally and physically draining to always have to be "on" and doing direct 1-1 interactions.
Some days, you wake up and feel kinda crappy. Maybe you're dealing with hardship in your own home life. Having to go to work, put everything in your own life aside, and be the rock of strength and support that your patients and families need can be a challenge.
To be honest, some days I wish I could just go to work and sit behind a computer where I don't have to talk to anybody.
Pay Ceiling & Lack of Upward Mobility
Speech therapists primarily serve in one roll, and that is direct patient care.
I would wager that the reason most SLPs get into the field is to help others and do therapy. In fact, most SLPs tend to dislike things like the corporate hustle and bustle. They came into this field to avoid climbing a corporate ladder.
However, there can easily come a point in your SLP career where you yearn for that upward mobility, particularly an increase in pay. SLPs can max out their pay scale rather early in their career. It's not uncommon for new graduates to make MORE money than seasoned SLPs, because raises are so small and uncommon. Employers have "raise freezes" that last indefinitely. At the maximum, therapists might get a 1-2% raise per year. Often, the only way to see an increase in pay is to leave one job and negotiate a higher wage at another.
In brief, being an SLP is not a career where you see large increases in your pay over time. Advancing to a management level SLP often means a slight increase in pay (at a salaried level) with more hours worked.
As mentioned above in the pro section, there are options for the entrepreneurial SLP to make money and grow a business as a side hustle or full-time gig. Many SLPs also work a second job during the nights or weekends to make extra money.
Lack of Respect
SLP are often kind individuals who want to help others. That kindness is often weaponized against us. By managers, administrators, coworkers, and even patients and their families. This goes hand in hand with a lack of respect for our professional recommendations and boundaries.
SLP find themselves pressured and gaslighted into doing more to be a "good SLP". For instance, pressure from administration to work off the clock, bill unethically, keep patients on caseload longer than necessary, or discharge patients too early.
A big piece of advice that I have for new clinicians entering this field is to be prepared to be your own biggest self advocate. You'll need to advocate for your patients. Anticipate that you will have to stand your ground and maintain your boundaries to administration, patients, and colleagues.
Burnout
Though the con list is relatively short, you may wonder why burnout made the list. Working year-round, often on holidays and weekends, while maintaining high caseload and productivity numbers, with stagnant pay and lack of respect can lead to burnout.
A growing number of clinicians are reporting burnout and dissatisfaction with the field.
Any time I catch up with my graduate cohort from the class of 2009, most individuals I talk to express burnout in the field and working on a way to either work less or leave the field entirely. Facebook and Reddit forums are filled with SLPs who are ready to leave the field. While it's true that people talk about the negative online a lot more than the positive, it is also important to realize that those negative opinions are valid and are held by a lot of individuals.
Hard To Transition Out Of Direct Treatment Or Advance Your Career
While burnout rises, it is also harder for clinicians to transition into roles that don't include direct patient care. Or, if the clinician wants to leave the field altogether, it may be difficult to find a new career with such a specialized skill set. Unlike nurses, who have many options for non-bedside nursing, it is harder to find those options as an SLP.
Now that you made it to the bottom of the list, I would love to hear your thoughts! If you're an SLP, add your own pros or cons to the list in the comments! 🙂