Are you ready to live the dream life in 2023? Relax on the beach in Hawaii or conquer that glacier in Alaska? You might not need any reasons to be a traveling therapist, but in case you do, I got you!
Travel therapists work short-term contracts across the United States and provide solutions to temporary staffing shortages. As a traveling therapist, you can explore the United States and work when you want to. It is a wonderful lifestyle that has opened up many doors for me professionally and via life experiences. As we enter into the new year, here are 23 reasons why you should consider being a traveling therapist in 2023.
23 Reasons to be a traveling therapist in 2023
1. Explore New Parts of the Country
One of the biggest joys of being a traveling therapist is that you can travel to new parts of the country. Unlike people who are on vacation, you can really settle into a place and see it through the lens of a local as a traveling therapist. You can integrate into the community, yet adventure like a tourist.
2. Diversify Your Clinical Skills
Many therapists expand their clinical skills by quitting their job and getting a new one that offers a new patient population of skills. This is not a sustainable cycle of work, especially if you are in an area where there are not abundant job opportunities. Being a traveler allows you to work in multiple different jobs and settings each year and diversify your skills in ways that you cannot in a permanent position. You expand your knowledge and skills through working with new coworkers, settings, and patients.
3. Meet New Coworkers
I try to learn something new from everybody I work with – from other therapists to doctors, nurses, and techs. Working with new coworkers is also a great way to expand your clinical knowledge and grow your professional skills.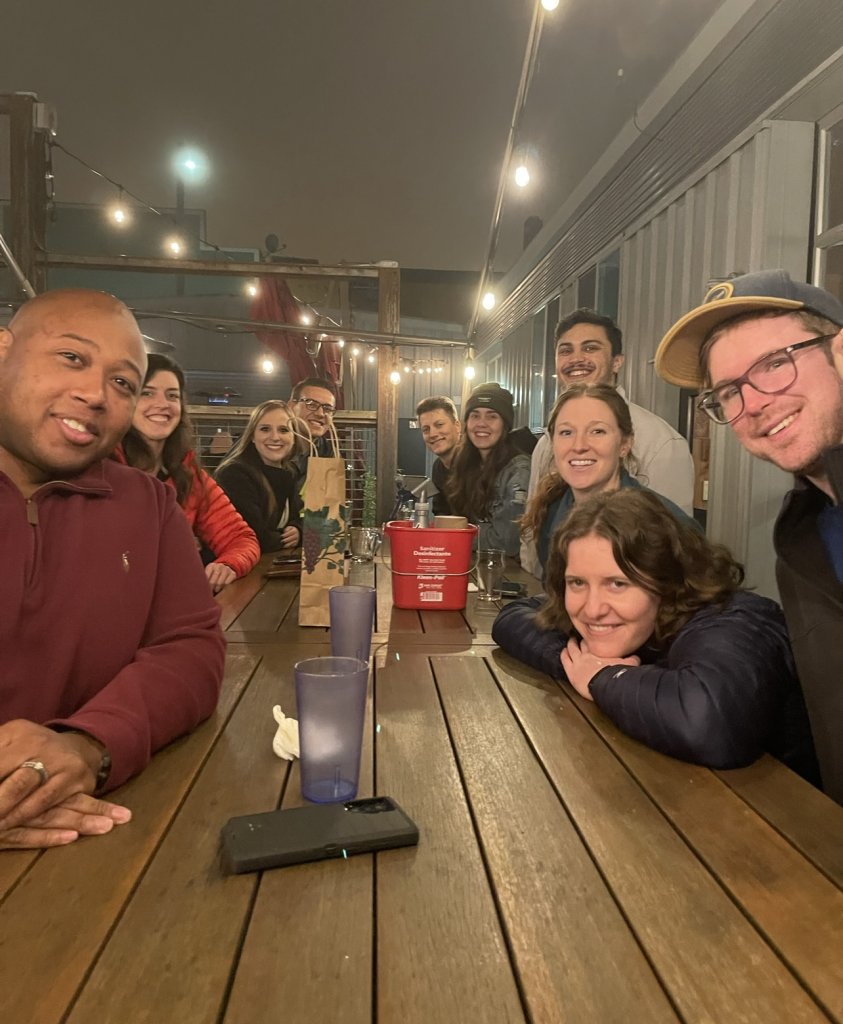 4. Increase your Independence
Travel is hard. It pushes you to be independent on so many different levels. You have to support yourself and problem-solve some difficult situations. Being in a new place, on your own, figuring out a new job and housing is difficult. You will grow, you will change, and you will become a more independent, self-sufficient individual through travel.
5. Take Time Off
Are you stuck in a job that only gives you two weeks off a year? Maybe you have PTO but you cannot get approved for leave?
One of the beautiful parts of travel is that you have the flexibility and freedom to take time off in between contracts. Whether it's a month off during the holidays to spend time with family, or time to take a bucket list trip around the world, you can use your time as you want to.
6. Check Items Off Your Bucket List
Don't wait until you are retired to see the world and do what you want to do. Use the freedom of travel to do things on your bucket list that you never thought you would do. Whether you want to hike mountains, go to national parks or baseball stadiums, or whatever it is that you want to do, do it now!
7. Learn About New Cultures
When I read about travel, I hear so many people recommending that you travel abroad to learn about different cultures and diversity. I disagree; there is so much you can learn in the US. There are so many subcultures in the US that are uniquely different from the next and so many cultures from around the world that make up the landscape of the US. Learn about those people and explore our own country. You'll be surprised at how different the US is regionally, yet how kind and welcoming people are as a whole.
In brief, walk fast in New York and talk slow in the South. See how different parts of the US operate and explore the diversity in our own country.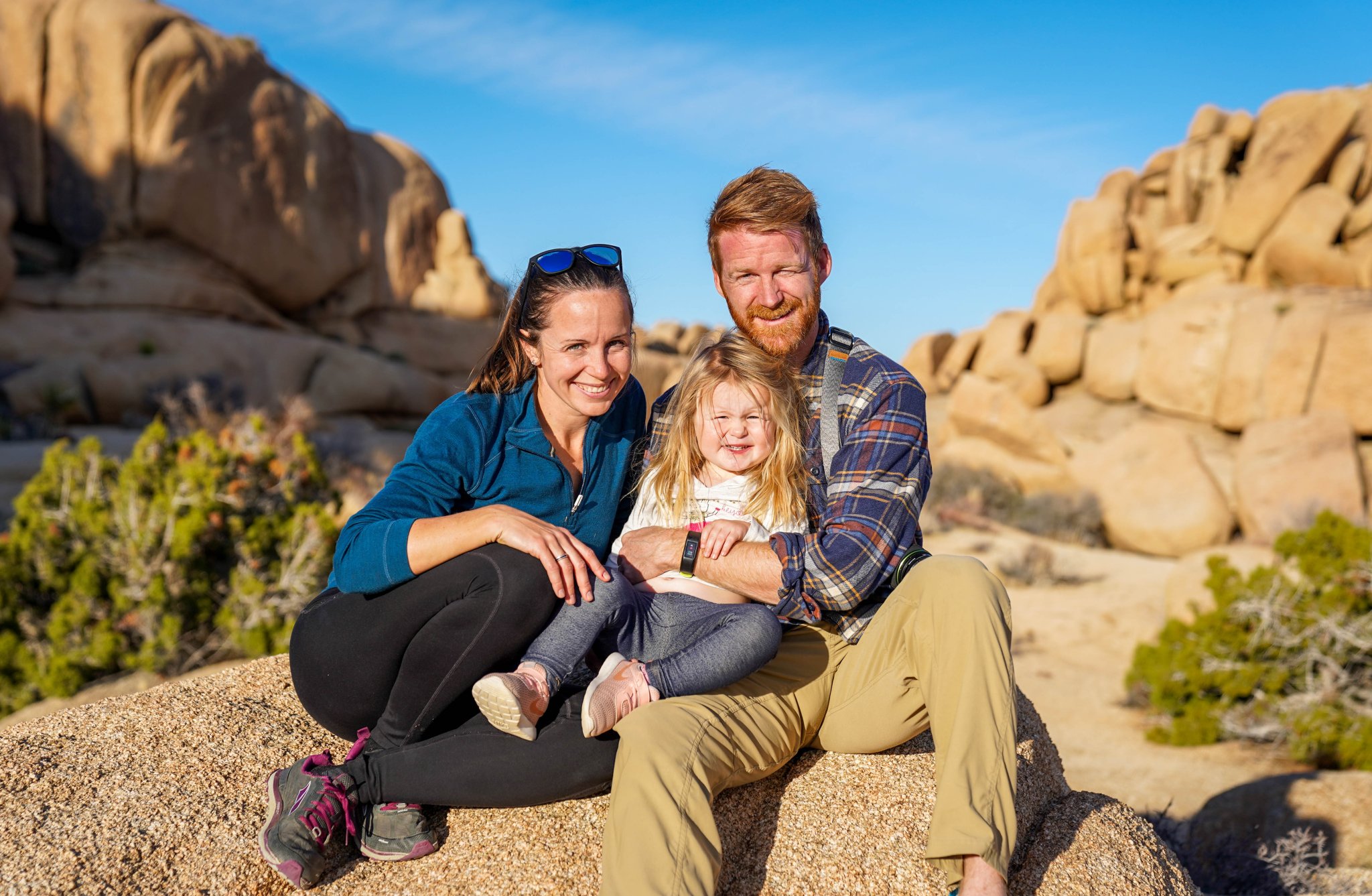 8. Show Your Children New Places
Traveling is not only for single people. You can travel as a family unit and show your kids the makeup of our country. If you have young kids, you can travel with them and show them a world of exploration before they ever go to school. If you have older children, you can try homeschooling options.
9. Meet New Friends
When you travel, you may notice that you are more open to talking to strangers and building relationships outside of your comfort zone. You can meet new friends and have connections across the country.
10. Have Stories To Write Home About
Travel is not boring. If you want to add adventures and stories to your life, become a traveler.
11. Find a Place That Captures Your Heart
Do you want to leave your hometown but don't know where to relocate? Traveling can help you explore different parts of the US and help you find a place to call home. You get to try out areas and see if they are a fit for you or not. Many therapists travel to find their new home.
12. Medical Tourism
Medical tourism is a newer term and refers to the practice of traveling to a new place to find cheaper or better medical care than you can find at home. If you have a chronic or new health condition, you might consider medical tourism to visit doctors and receive care that you couldn't get at home. Just make sure that you have nationwide health insurance, which you can get from your employer.
13. Try New Foods
There is incredible food across the United States. If you are a foodie, travel therapy is definitely for you. Each region of the US has different foodie goodies that are unique to that region and culture.
Hiking, one of my favorite hobbies!
14. Explore New Hobbies
There are certain things that you just might not be able to do at home. When you travel, you can explore the country and try hobbies that you may not have had the opportunity to do at home. Mountain climbing, SCUBA diving, rock climbing, photography, writing, and learning a new language are all hobbies that I took up when I was traveling, but never thought to try at home.
15. Be closer to family
When your family is spread out across the United States, it can be hard to see them regularly. In comes travel therapy. As a travel therapist you can take assignments close to family members. By working near family you also have an instant connection to the community.
15. Make Yourself a More Valuable Clinician
As a traveler, you will be working with a diverse patient caseload in a variety of settings. The skills that you learn in a year of travel may take other clinicians years and years of work to learn in one place. Taking travel assignments can be an excellent way to make you more valuable as a clinician and prepare yourself to obtain a better permanent position with higher pay.
16. Visit all 50 States
If visiting all 50 states is on your bucket list, then travel therapy is a great way to achieve that goal. While you may not physically work in all 50 states, you can take extended road trips across the country to get you from assignment to assignment.
17. Avoid Bad Weather
What is bad weather anyway? To some, it could be the hot desert temps in the summer, and others may want to flock to the snow-covered mountains in the winter. Many people want to travel to escape a season of weather. Whether it's scorching hot temps in the summer, or snow in the winter, travel can get you to your desired temperatures year-round.
Snow birding to the desert for the winter is a possibility as a traveler!
18. Advocate For Yourself and Your Patients
When you are in a temporary position, you may find that it is easier to advocate for yourself and your patients. You can be the person who comes in and advocates for change in a department that may be struggling on their own.
19. Avoid Office Drama
When you are in and out of a job in 13 weeks, you get to miss out on a lot of the office drama and politics that can plague some full-time employees. Often, by the time I even realize there is drama in my department, it's time to leave and go to my next assignment.
20. Do Something New
Are you feeling stuck? Stuck in your job, stuck in your town? Travel can be that leap into something new that can shake things up for you. Travel does not have to be forever. It can be one assignment, a year, or twenty years. Take that jump into something new and see how it feels. If your reason to be a traveling therapist is to experience something new, then go for it!
21. Fall in love
Whether you fall in love with another person, a town, a hobby, or yourself, travel opens up the heart to love and explore.
22. Transition Out of the Field
Huh? And you thought this piece was about why you SHOULD be a therapist. I'll be real here, I know that many of you are burned out with being a therapist and want to leave the profession altogether. I get it and completely understand. If you are truly considering transitioning out of the field, travel can be a good tool to help you find temporary work while exploring new career options or going back to school.
23. Be The Best Version Of You
There is something magical about travel. You start traveling and before you know it, you have transformed into a different person. For me, it was a better, more confident, self-assured, and independent person. It's the person I was always meant to be, but somehow that person never got to come out until I dealt with the hardships and joys of travel. Let travel transform you into the best version of you in 2023!
Do any of these reasons to be a traveling therapist inspire you to travel? Let me know in the comments what are your reasons to be a traveling therapist, I love hearing from you.