Maui is a stunning island with idyllic beaches and lush forest! There's an endless amount of things you can do on this Hawaiian Island. From whale watching to snorkeling, eating shave ice and fresh local cuisine, and driving one of the coolest roads in the world. The only thing you'll be asking yourself is why do you have to go home? Or maybe… Why didn't we plan to stay even longer! 
If you're looking to plan your trip, check out my Maui Trip Planning Guide here. In this blog, I'll be sharing the top things to do while you're in Maui. 
I'm excited to be helping you plan your trip to Maui. As a Hawaii transplant, I love the chance to explore everything these islands have to offer. 
Here are my top things to do in Maui
1. See the 7 Sacred Pools of Ohe'o Gulch
Alright, let's face it… there's a lot more than 7 pools here (especially in the rainy season) and they were technically never sacred… but still! Visiting the 7 Sacred Pools of the Ohe'o Gulch is one of the coolest things you'll do in Maui! 
2. Attend a Luau
You that you can't go to Hawaii and not attend a Luau. It's a must! You'll find the best Luau on Maui at the Old Lahaina Luau. At a Luau you can expect dinner, dancing, a lot of music, and learning about Hawaiian culture! 
3. Drive the road to Hana
The road to Hana is one of the coolest roads in the world. A drive down this road is on people's bucket lists around the world. Which means it's a must-do on your trip. Make a day out of it by packing a picnic and stopping along the way at various beaches and attractions. 
If you are prone to getting car sick, make sure you take your meds in advance! It's a windy road.
4. Visit Haleakala National Park
There you can visit the Haleakalā Crater at nearly 10,000 feet and have the most incredible view over the entire island. 
5. Go whale watching
If you go during the right season (winter), you can whale watch from the shores in Maui. But there are also tours that take you whale watching.
A great way to save money on a whale watching tour, you should book Hawaii Ocean Project's "Early Bird" whale watch special at 7:30 AM and take the normal $39.95 tour price down to just $24.99. Plus when you arrive, you'll have a better chance of getting parking and there will be fewer people on the boat! 
6. Learn how to surf
If you've ever wanted to learn how to surf, Maui is the place to do it. With plenty of quaint little surfing towns, you'll find plenty of opportunities to take your first lesson or simply rent a board and hit the waves if you've done it before. 
7. Go wine tasting
One of the first things I do when I travel is to search out the local wines. Maui won't disappoint my wine lovers out there. There's plenty of opportunities to visit a winery on the island.
For a taste of local craft beer, you can also check out Maui Brewing Company.
8. Visit the Alli Kula Lavender Farm
Take in the amazing smell of Lavender and maybe even take some home for your loved ones at the Alli Kula Lavender Farm. It's one of the best places to visit on your trip to Maui. 
9. Eat shave ice
In Maui, you'll eat shave ice that you couldn't even imagine if you tried! It's nothing like the crunchy, icy, and syrupy mess that you'll get at home. Instead, you'll be getting fresh fruit and nectar infused ice creations! You better make sure you eat the shave ice at Ululani's! 
10. Lay on perfect sand at one of the many incredible beaches!
All of the beaches are free! Private beaches are not a thing in Maui. Even the beaches that have large resorts on them are still free to visit! So make sure you take advantage of this totally free thing to do in Maui. 
Top Beaches include:
Mokulei'a Bay Beach
Honokahua Bay Beach
Kapalua Bay Beach
Napili Bay Beach
Makena Beach State Park (home to Little Beach and Big Beach)
11. Snorkel with sea turtles
If you bring your own snorkeling gear, this would be another free thing you can do! Throw on your snorkeling gear and hit the water.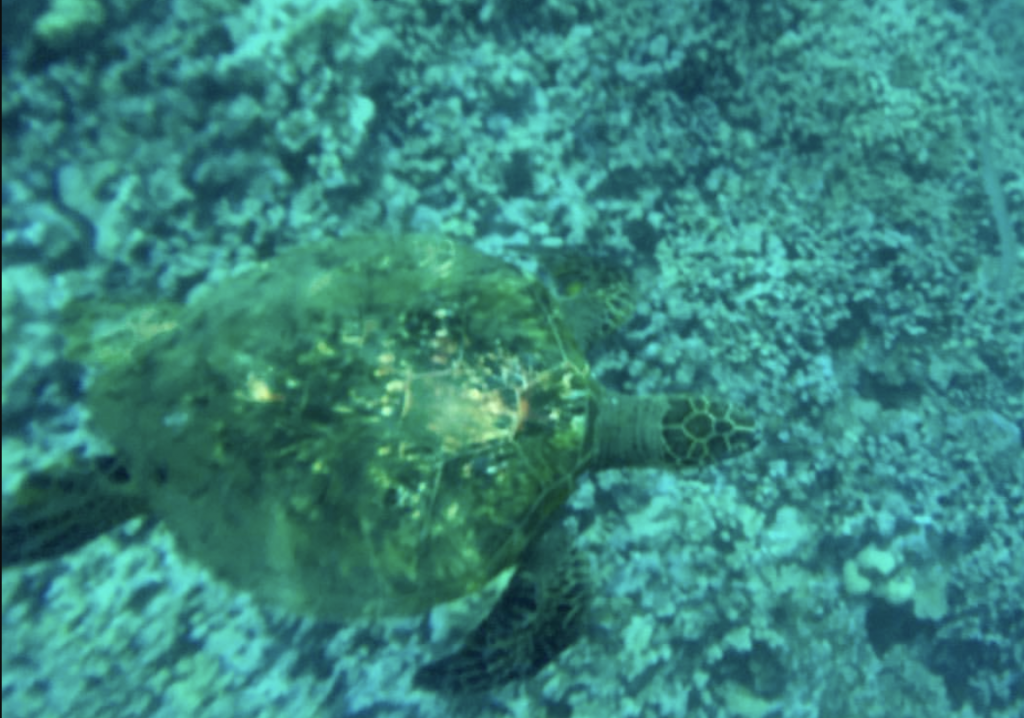 12. See the Banyan Trees at Banyan Tree Park
Make sure to pose and get your picture taken with one of these giants. 
13. Take a sunset cruise
Cruising at sunset with an unlimited bar is a great way to spend the evening in Maui. The island is gorgeous and you can't beat a Hawaiian sunset. 
14. EAT all the local favorites
Make sure to try the food trucks as well as the local joints you might just pass when you're exploring around the island. 
Spam musubi, a plate lunch, and poi are must eats!
15. Visit a Black Sand Beach
Maui is definitely the place to visit a black sand beach! You'll even pass one on the road to Hana (which is why I suggest making a day of it, so that you can stop a lot along the way).
How To Save Money On Your Stay
To help in planning your trip, here are 5 ways that you can save money on your trip to Maui (I've also included a few free things you can do during your trip)!
Stay somewhere with a kitchen and cook your meals
By booking a condo through Airbnb or VRBO, you'll also save money on hidden resort fees and expensive add ons! In a condo, you'll have a lot more freedom to do your trip, your way, and your budget. 
Travel in the off-season
Obviously high season has its advantages but if you can visit Maui in the low season. There will be fewer crowds of course, but you'll also find better prices. 
Invite a group!
You can travel in a group and save on accomodations, car rentals, gas, and food
Avoid taking tours and drive yourself places
Don't overbook yourself either! Remember, you're in Hawaii. Sometimes the best thing to do is just relax on the beach
Search out free activities or deals on things you want to do! 
Watch Sunset with a picnic you packed
Go to the beach (as I mentioned above, all the beaches in Maui are free to visit! So take advantage and visit them all!)
Hike
Drive the Road to Hana
Watch sunrise
Visit an art gallery
I promise planning a trip to Maui will not disappoint. You'll fall in love instantly with the atmosphere, people, food and of course, incredible views.
Have you been to Maui? Let me know in the comments what your favorite Maui activity is!