Some of the links in this article are "affiliate links", a link with a special tracking code. This means if you click on an affiliate link and purchase the item, we will receive a commission.
You might have heard the term "travel therapist" or "traveling healthcare" or "travel therapy" and wonder what it all means. So let's talk about what is travel therapy. And, how does it allow you to be paid to travel around the US?
Did you know that as therapist in America you can be paid to travel across the country working temporary jobs that last around 13 weeks each? YUP. In this post, I'm going to teach you how to work in travel therapy.
I've been on the road for over 10 years working jobs across the country from Connecticut to California to Hawaii. I was always surprised by one of the biggest questions I get as a traveling SLP. And that's, "Julia, how do I know if I would enjoy working in the travel therapy industry?" If this is something you're currently nodding your head to, thinking the same thing, then read this post next! It'll help you determine whether or not you'd be perfect to work in travel therapy.
And in the meantime, we're going to talk more about how to work in the travel therapy industry in America.
How to Work in the Travel Therapy Industry in America
Travelers in healthcare have been vital to our healthcare marketplace in America for years. The need for people to travel in the healthcare industry is cyclical and varies geographically and by occupation. Travelers are usually needed in understaffed settings and require highly-trained professionals while they restaff or make permanent hires.
It's typical for a travel job to last for 13 weeks and these jobs usually come with a stipend for short-term housing during that time.
How Do You Find a Travel Therapy Job?
The most common way to find work as a traveling healthcare professional is through an agency. These agencies are the first to know when a hospital or care center has a need, and they'll pull from their pool of professionals to fill the spot.
Some popular travel therapy companies include:
AMN Healthcare
CoreMedical Group
Aya Healthcare
Aureus Healthcare
Pioneer Healthcare
CompHealth
CrossCountry Travcorps
Fusion MedStaff
While there are plenty of recruiting agencies to choose from, they're not all created equal. They offer different benefits and serve different parts of the country. Some will also be geared toward a specific industry such as traveling nurses or travel therapists.
Finding a recruiter from multiple agencies can be difficult. I like finding my perfect recruiter match through a matching service called Nomadicare. You can learn more and even find your own recruiter here. Nomadicare helps match professionals in all industries with recruiters that can negotiate and land them their dream healthcare job, in their dream location!
There are over 400 recruiting companies in travel healthcare. Don't go it alone, and don't let that number overwhelm you. Nomadicare will help find the perfect recruiter and agency for you.
How to Get Your License for Different States
Did you know that once you graduate as a nurse or therapist, you're license doesn't automatically allow you to work in any state? You're going to have to apply for a license to work in most states and while the process is usually pretty straightforward, some states are definitely harder than others to obtain.
For example, if you want to get your therapist license in Hawaii, you'll visit the speech-language pathology board website for the state of Hawaii, and so forth for every state, you plan to apply or work in. Like I said, each state has slightly different requirements, so make sure to check their official website!
I recommend only getting the license for the state that you're looking for a job in. Because these licenses aren't free and you're going to have to renew many of them if you want to keep them.
Licensing requirements for each state usually involve:
An application (paper or online)
Paying the application fee
A background check
References and verification from other states where you're licensed
Verification of your passing scores for your original national exam
Verification from your school where you earned your professional degree
Fingerprinting, and/or a jurisprudence exam (which is a test on the laws for practicing in that state).
In my experience, the hardest license to get as a traveling speech-language pathologist was Connecticut. Read here about my experience getting my license in Connecticut as well as the reason I let that license lapse!
Will Your Recruiting Company Help with Licensing?
I get asked by a lot of travelers if their recruiting company will help them get licensed in a new state, or if they pay for them to get the license, in order to get the job they're recruiting you for… The answer is sometimes…
Recruiting companies can and sometimes will help you with the process, but usually, you are going to have to do most of the work upfront. Then you can get reimbursed for fees later.
In some cases, usually, if you're already a current traveler with a company, they can help you with the process by taking care of some of the initial steps and fees upfront. But normally this isn't the case unless you already work with them. So plan on needing to do this step first.
In my opinion, the biggest headache when it comes to working as a traveling speech-language pathologist is getting licensed in various states. This is also one of the reasons that I continue to take traveler jobs in Hawaii and California. For one, they provide the quality of life outside of work that I am looking for, and two, well I'm already licensed to work in both states!
Spring into your next healthcare assignment here!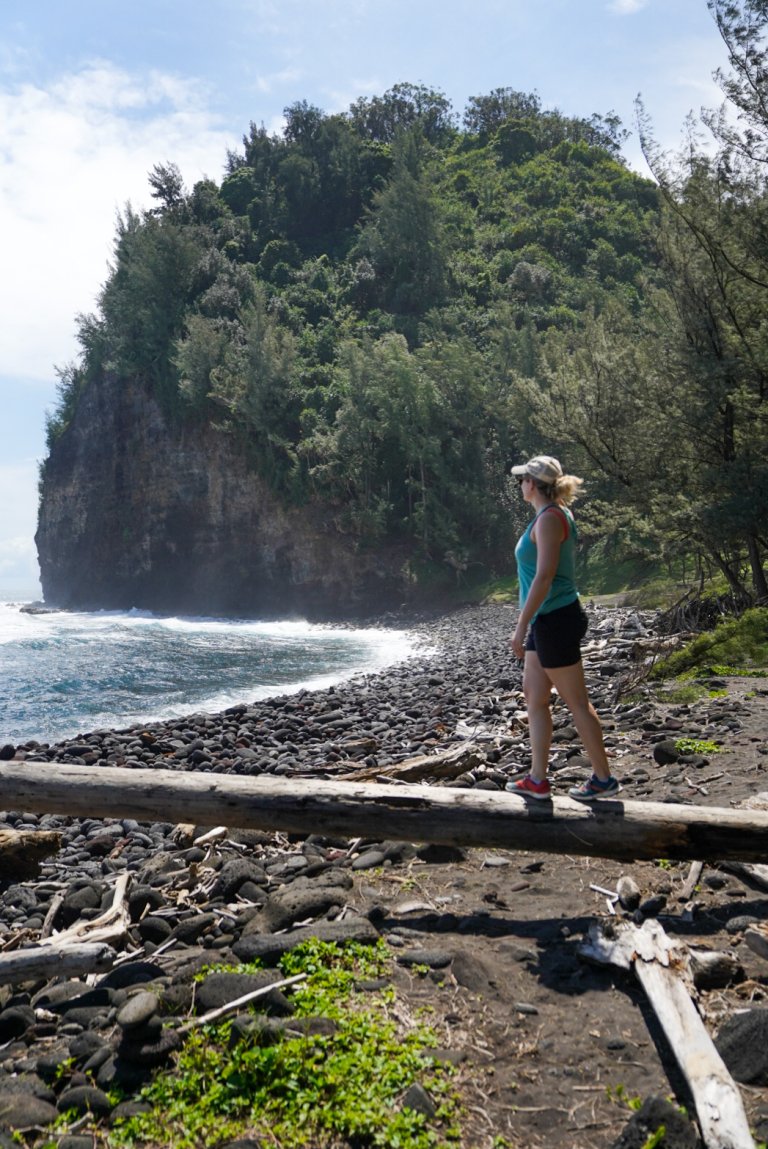 Additional Resources to Work in Traveling Healthcare
I hope this post has given you some insight into what it's like to work in traveling healthcare in America, but my advice and support don't end here. I've worked as a traveling SLP for over 10 years now and I have learned a lot over the years about health insurance, housing, packing and so much more.
Here are some additional resources to help you make the most of your traveling therapy career:
Beyond these resources and guides, I also teach the premier class on travel therapythat walks you through the exact steps you need to take to get started working as a traveling speech-language pathologist. I will teach you how to prepare for travel, how to find jobs, and the considerations you should think about if you want to become a traveling therapist.
This class, The Guide to Travel Therapy, is perfect for speech-language pathologists, physical therapists, occupational therapists, physical therapy assistants, occupational therapy assistants, and students of therapy disciplines.
→ Learn more and join here.
Don't forget to come hang out with me over on Instagram → @thetravelingtraveler_. I have videos to answer the top questions that I get about working in the traveler industry and working as an SLP.