A wise person once said, "behind every successful person, is a substantial amount of coffee." I couldn't agree more. Since becoming a working mom, coffee has been my go-to beverage. I'm not afraid to admit that I've turned into somewhat of a coffee snob. If you've ever visited NYC, you  probably know why: the options for dining and beverages are endless. While you can find a Starbucks or Dunkin on almost every corner of the city, skip the chains and head to the coffee shops that are frequented by locals. Here is a list of my top five favorite shops (in no particular order):
1. Gregory's Coffee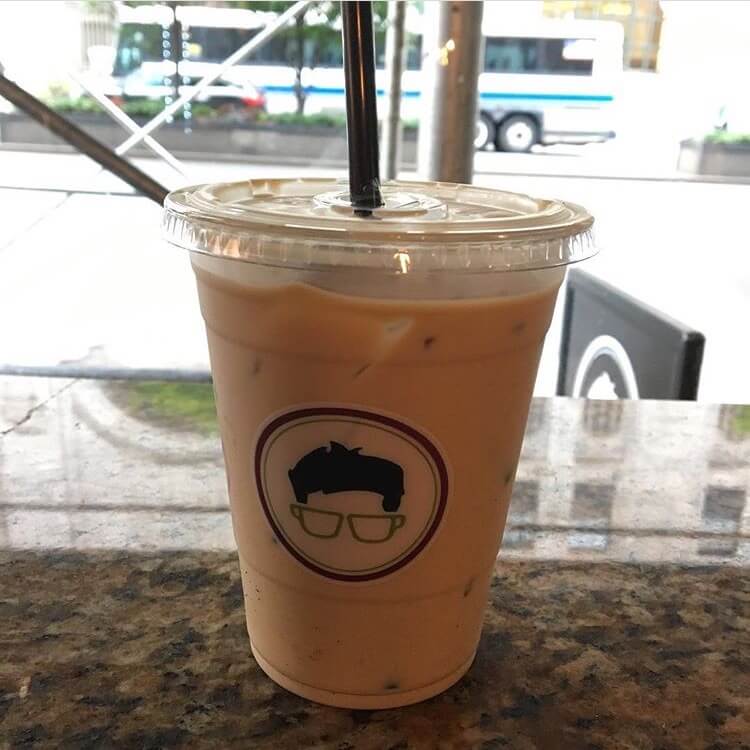 While Gregory's has over 20+ shops around the city, it does not feel like a chain. The quality and consistency of their coffee is what keeps me coming back. They specialize in aeropress coffee, so if this is your jam, make your way over to one of their many locations! Another plus: they have a variety of healthy snack options such as overnight oats and chia seed pudding (but also donuts, duh).
2. 
Frisson Espresso
Oh Frisson, how happy I am to have discovered thee! When I'm craving a hot beverage, this is my go-to for a cappuccino or latte. I also love watching the baristas create their latte art. Their espresso drinks are spot on, and worth the price tag!
3. Saltwater Coffee
This adorable little coffee shop recently opened up in the East Village. The owners are Australian, and so are the coffee beans! In addition, this was one of the first coffee shops I've seen using oat milk. I personally use whole milk, but love when places have healthy alternatives. Not coffee related, but their french Earl Grey tea is a must! Also, if you're craving something different, try their turmeric latte.
4. Bluestone Lane
Another Australian shop with a few shops across the city. When I need to cool down, this has been my go-to for iced lattes. One thing to keep in mind, they DON'T take cash. They also have a variety of food options if you want to stay for breakfast or lunch.
5. Third Rail Coffee
This coffee shop is for serious coffee lovers only. No, seriously. I once asked for a large latte and they said they couldn't do it because of the milk/espresso ratio. I have no idea what that means, but their coffee is delicious, so I keep coming back for more. I also love the village vibe of this shop.
So there you have it. If you're visiting NYC, these shops are a perfect place to get your caffeine fix. Each of these shops delivers consistently good coffee, and when you're paying city prices, you come to expect quality. I hope you get the opportunity to try some of these recommendations.
If you get a chance, let me know your favorite! If you're an NYC native: what's your go-to shop? – Gabby

Author Bio: Gabby is a speech-language pathologist working with middle school students in a 6-12th grade public school. I post regularly on my instagram page(@languageandlattes), and recently started a new blog site http://www.languageandlattes.com/. Feel free to e-mail me at languageandlattes@gmail.com