Some of the links in this article are "affiliate links", a link with a special tracking code. This means if you click on an affiliate link and purchase the item, we will receive a commission.
Are you thinking about taking a travel therapy or travel nurse assignment in a winter climate?  For some travelers, living in the colder climates may come naturally.  Personally, I grew up in the Northeast and spent many cold winters in Boston.  For others, it may be a completely new experience.  Here are my essentials for what to pack for a cold-weather travel assignment.
Essential Outdoor Gear: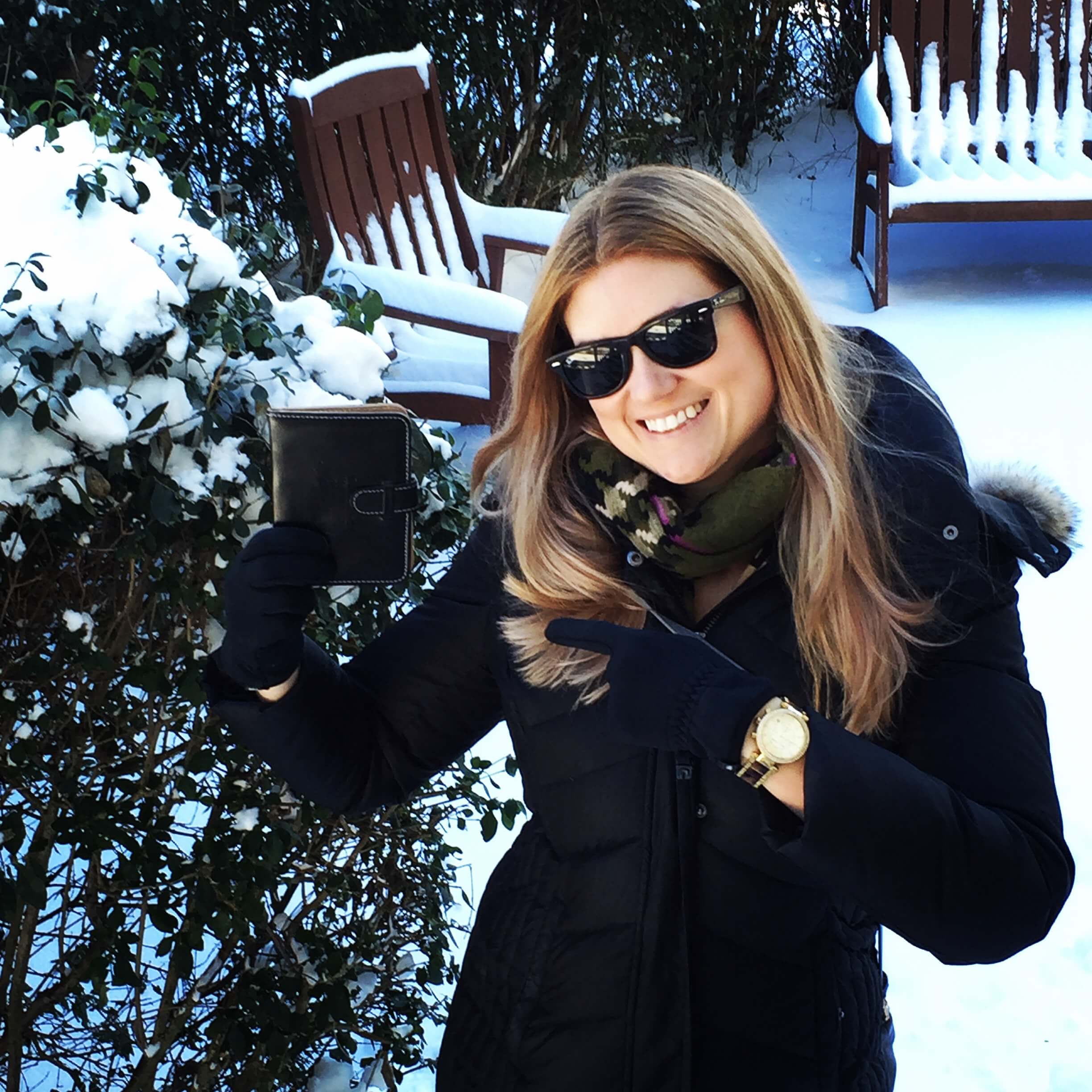 Knee Length Goose down Jacket: My favorite brands of winter weather coats include: The North Face, LL Bean, Patagonia and Columbia.  
Scarf: Get a big scarf that you can wrap around your neck multiple times.
Knit Hat: Heat exits your body through your head.  Putting a warm knit hat on your head can help to keep the heat in.  
Winter Gloves: Best to get a couple of pairs of gloves.  Like socks, they are something that seems to go missing easily.  Consider getting a pair that are compatible with smartphones. This way, you do not have to take your gloves off to use your phone.
Tall Waterproof Boots: When you walk to and from work you will want a tall pair of waterproof boots that will keep your feet warm and dry.  I recommend a boot that is tall enough to tuck your scrub pants into to keep them dry.  Brands I like include: Sorel, LL Bean, Merrell and The North Face.
Stylish Boots: When you are not working, a nice pair of leather boots are great to wear out on the town.  My all time favorite leather boot brand is Frye!
Wool socks: Long wool socks are helpful to keep your feet dry and warm.
Polarized SunGlasses: Yes, the sun does shine in the winter!  The sun stays low on the horizon during winter which means that the rays can shine directly into your eyes. Don't forget your shades.
Clothes:
Fleece Lined Leggings: Anytime I am spending an extended amount of time outdoors I make sure to wear fleece lined leggings.  They are helpful to keep your legs warm.
Regular Leggings: Comfy and functional in the cold weather. Can be worn under a long sweater or a dress.
Skinny Jeans: Skinny jeans can tuck into boots easily and be worn casually when out on the town or running errands on assignment
Sweaters: Adding a sweater on top of any tank or tee shirt can help to keep you warm.  A long sweater can double as a dress and be worn over a pair of leggings.
For Your Car & House:
Ice Scraper with Brush: To clean your car when it snows.
All Weather or Snow Tires: I am by no means a tire expert.  Check with your mechanic or online recommendations to see what tires are recommended for winter weather.  
Freeze Proof Windshield Wiper Fluid: Growing up in the northeast, this is the ONLY kind of windshield wiper fluid that I could buy.  When I went to Texas, I realized that not all wiper fluid is the same.  Make sure that you have freeze proof windshield wiper fluid in your car. CARRY EXTRA in your car.  You will use it quickly when it snows and it can run out in the middle of a drive.  
Shovel:  To get rid of the snow from your car and house.  I recommend keeping a shovel in your car in case you get snowed in at work and you can also use it at home.
Those are the essentials that I would recommend to bringing to any cold weather assignment, in addition to the normal items that you would pack for an assignment.  For ideas on what to pack for your travel assignment, read this post: What to Pack For Your Next Travel Assignment.