Some of the links in this article are "affiliate links", a link with a special tracking code. This means if you click on an affiliate link and purchase the item, we will receive a commission.
It's a pleasure to have a piece written by former healthcare recruiter turned travel blogger, Mike Rush. I met Mike at a bloggers conference this year in Texas. We immediately connected over the fact that he is a former recruiter and I'm a traveler. It's great to have him as a guest blogger to share his insight. In this blog, Mike is breaking down some key advice that he offers to travelers; from the other side of the industry! Also, if you are looking for more information about traveling abroad, definitely check out his blog at Rush Beyond.
A Former Recruiters Advice To Travelers:
While there is a ton of advice I'd give to travelers, I want to pass along what I've found to be the most important. I also want to provide you with an insiders tip from my many years as a recruiter.
First Impressions Are Huge
As a traveler, you are introduced to new settings. You are required to work with a variety of people. Often times you are in a 13-week assignment at one facility. Once that assignment is done you enter into a brand new environment, with new people, new systems in place, and new ways of doing things. Many travelers are great at what they do, and I'm sure you are as well. But I can tell you that from a recruiters perspective that your first impression is HUGE. If for any reason your first impression to a new assignment includes any less than stellar performance it can really affect the whole assignment. This is why it's critical to perform at your very best. Of course, we're all human and different issues may arise, but if you set off on the right path to start with you are much more likely to succeed. So for some specific advice, I would make sure you are early your first week. Also, that you err on the side of overly professional, meaning you go above and beyond to present yourself well, and go the extra mile.
You Must Adapt
As a traveler, you will be expected to take on new challenges. This includes new coworkers, different technology, and different ways of doing things. One of the biggest complaints I would receive from employers is "Your traveler is great. We love him/her but they don't like to take direction or do things the way we do it at our hospital." I know you may have been in a situation where you know a better way to streamline the operation. You may know techniques and strategies that would eliminate headaches and ultimately benefit the company. The problem is that you aren't hired to revolutionize the company. While you may mean well and may be thinking you're very helpful, this can often cause problems within the workplace. So my advice is to learn how your employer does things and do it accordingly. While you may have some suggestions, I highly discourage doing it your way (or what you may call the best way) and you learn to adapt to your setting.
Loyalty Goes A Long Ways
Being loyal to an agency goes a long way! We are all human and while ultimately you are looking out for yourself don't make a short-sighted decision. For example, You are working with an agency that gets you an assignment at a hospital. They offer you fair pay, take you through the credentials process, and have arranged for you to start in the near future. Then another agency comes along. They offer you a couple of dollars more per hour. You think to yourself "why wouldn't I take more money." You then bail on the last recruiter and take that job with the new agency. Well, what you've just done is officially burnt a bridge… The past agency will likely never want to work with you and the new agency will know that you were willing to jump ship. While the new agency will be temporarily happy, they will be leary of your willingness to leave at a moments notice. The proper way to handle this is honoring your commitment.
Word Travels
Word does travel fast on your performance. If you are a top performer this will be noticed! I've had several travelers who do an incredible job at one of the facilities we work with, and without even promoting this worker I've had other clients want to utilize that same candidate at their facility. Sometimes I don't even know how they received word about the top performer, but the word does spread within the healthcare community.
Can You Negotiate Your Pay?
Most recruiters wouldn't want you to know this…
Negotiating your pay on a highly sought after assignment is tough, but if you're taking an assignment that is 'less desirable' or in an area that's tough to find staff for you have more leverage for negotiating your compensation…This is an insight that most recruiters won't tell you. But the honest truth is that if there's an assignment that's more difficult to fill you can negotiate your pay (within reason). It's a matter of supply and demand. If you are going to work an assignment that is difficult to staff you very well could earn more per hour than presented.
I hope this helps you out with your travel assignments and helps you within your career.
I wish you all the success as you continue to improve health within your community!
Author Bio: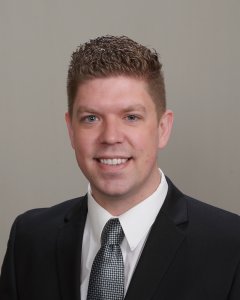 Mike Rush is a leader in the Healthcare industry with a focus within the pharmacy industry. He has over 8+ years in recruiting, business development, and coaching. Mike helped build and develop one of the nation's largest pharmacy staffing firms known as CareerStaff Rx. After 6 years of working within the recruiting industry, Mike transitioned to becoming the National Director of Pharmacy Career Coach.  Pharmacy Career Coach is dedicated to helping pharmacy professionals find careers as well as progress within the pharmacy industry. Throughout his career, he has worked in all 50 states, in all pharmacy settings, with positions ranging from Pharmacy Directors to Pharmacy Technicians. With his wide range of skills, he continues to put helping others at the forefront of everything he does.