The Central Valley in California is the flat area in the center of the state, as the name implies. The valley is rather large and spans approximately 50 miles wide and 450 miles from north to south. It lies between the beautiful Sierra Nevada mountains to the west and Coastal Ranges to the east. However, it's no secret that the Central Valley can get a bad rap from fellow Californians.
The valley is a more rural part of the state, with agriculture being the primary industry. It doesn't have the allure of the ocean, or bustling cities, as in other parts of the state. However, there are some medium-sized cities including Fresno, Bakersfield, and Sacramento. Therefore, there tends to be a need for travelers to staff jobs and an abundance of travel therapy and travel nursing needs. If you are considering a job in the Central Valley, here are some reasons why you may want to go ahead and say YES to the job!
Lower Cost of Living
Compared to the rest of the state, the cost of living in the Central Valley is relatively low. One bedroom apartments can be found for $1,200 to $2,000 monthly and room shares can be found for $500-$800 per week. Last time I did an assignment in the Central Valley, I shared a two-bedroom, fully furnished house with one roommate and paid $800/month total. Something similar in the Bay Area would easily cost double.
Along with lower cost of housing, meals and incidentals also tend to cost less in the Central Valley. When you go to a restaurant or local store, you are not paying "tourist prices" like some of the heavily vacationed areas in the state.
High Wages
The Central Valley has some difficulty attracting clinicians. There actually isn't an OT school in the entire expansive Central Valley! Because of the difficulty attracting clinicians, there tends to be more open positions and a greater need for travelers. Therefore, pay rates tend to be higher than other parts of the state.
So yes, the Central Valley has higher wages and lower cost of living! Cha-ching! The Central Valley is honestly a great place to go if you want to bank some money. I was able to pay off a large chunk of my student loan debt from working six months in Fresno.
New Professional Opportunities
The need for therapists in the Central Valley not only means that wages may be higher, but there are also more opportunities for work and professional development. My friends and I have found opportunities for training in a new skill or setting in the Central Valley because facilities were more open to taking somebody who was trainable.
As an SLP, I officially became "independent" in videofluoroscopic swallow studies during my time in the Central Valley. I have OT friends who worked at hand clinics and got their certification in hand therapy by working jobs there.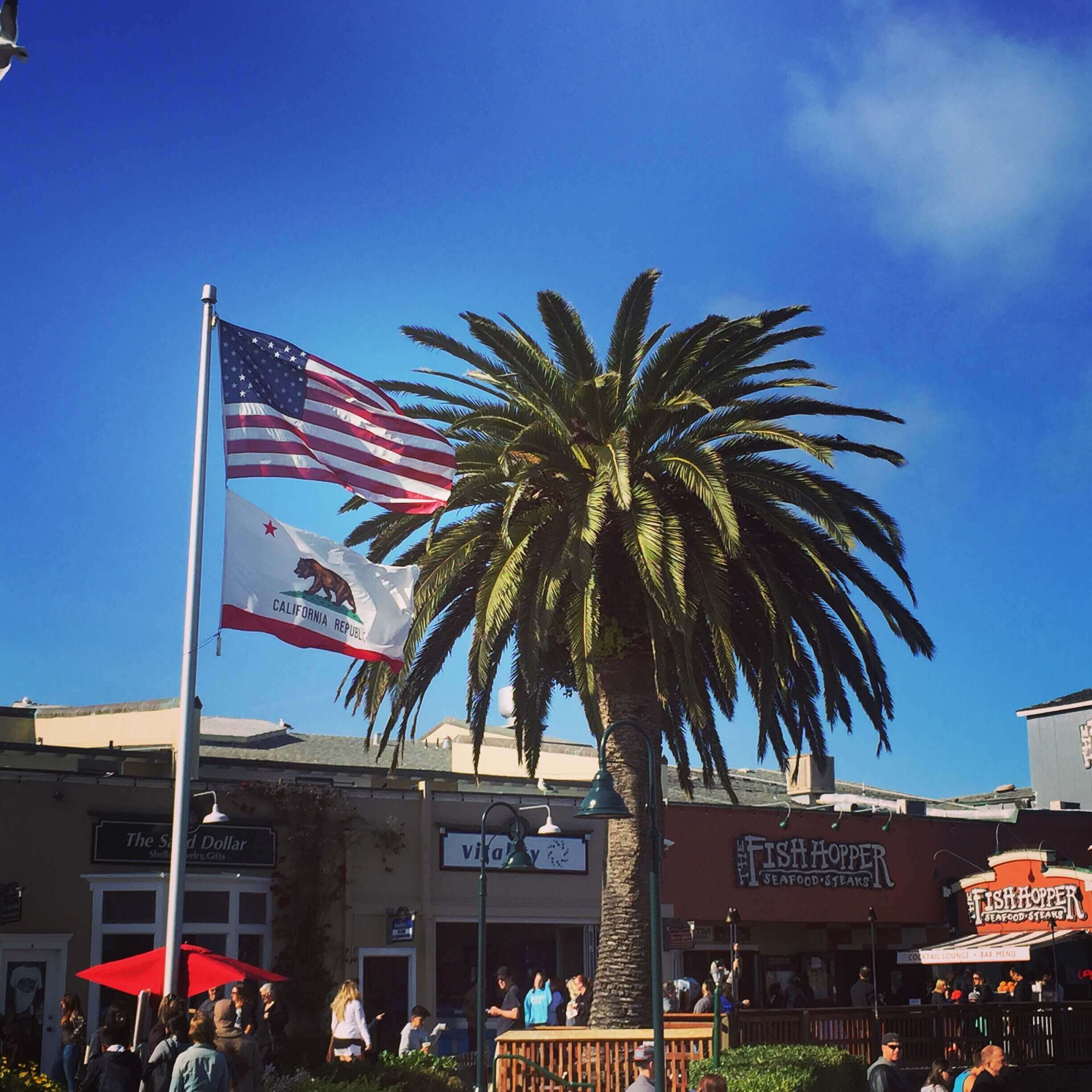 CENTRAL To Everything In California
Geographically, California is a HUGE state. You can drive for hours and hours and still not leave the state. If you have a limited amount of time to spend there, one of the great things about the Central Valley is that it is central to everywhere in the state! To the south, LA is a couple of hours away and San Francisco is a couple of hours to the north. A short drive to the west and you will hit the ocean! There are so many opportunities for weekend trips and excursions while living in the Central Valley.
Some must-do weekend trips I recommend:
Los Angeles
San Francisco
Central Coast: Pismo Beach or San Luis Obispo
Yosemite (mentioned below as well)
Monterey/Carmel
Las Vegas (a little further, but it's a beautiful drive through the desert)
Be In The Middle Of America's Farm Basket
The Central Valley is one of, if not THE, agricultural hub of America. The valley is lined with fields that grow everything from avocados to grapes for wine. You will get fresh fruit and produce, directly from the farm, while on assignment here. I also learned quite a bit about agriculture from my patients and friends that I met while working in the valley.
Close To National Parks
Yosemite National Park is by far one of my favorite places on earth and is smack dab in the middle of the Central Valley. Being close to Yosemite is a nature lover's dream. There are endless hikes, trails, vistas, and rocks to climb at Yosemite.
Sequoia National Park and Kings Canyon are also very accessible and are absolutely stunning. Even if you go to the Central Valley without an appreciation for natural beauty, you will gain one after visiting these parks.
The parks also offer higher elevation and a temperature drop, which can be nice during the summertime, when heat rises in the valley. If temperatures in the Central Valley are 90-100 degrees, you may feel refreshed with 70-80 degree temperatures in the mountains.
If you are considering a location for your next travel assignment, consider the benefits of working in the Central Valley. High pay, low cost of living, and accessibility to all that California has to offer are some of the main perks of working here. I greatly enjoyed my time in the Central Valley. During my assignments, I hiked often in the surrounding mountains, and was able to advance my skills at a level one trauma center hospital. I am definitely glad that I did not listen to the naysayers who were telling me not to take a job there!