Have you heard about travel occupational therapy (also called Travel OT or travel therapy)?
Travel OT may sound too good to be true, but it's not! Travel occupational therapists traverse the United States and work short-term contracts. Yes, you can get paid to travel the country and work.
If you have an adventurous soul or want to get paid big bucks, travel OT may be for you!
What is Travel OT?
Travel OTs take short-term contracts across the United States, and U.S. territories, for work. Typically, contracts are 13 weeks in length. Travel OTs work in the same places that permanent OTs work, they just do it for less time and switch locations every few months. Popular settings for travel OTs to work include skilled nursing facilities (SNFs), home health agencies, and outpatient clinics.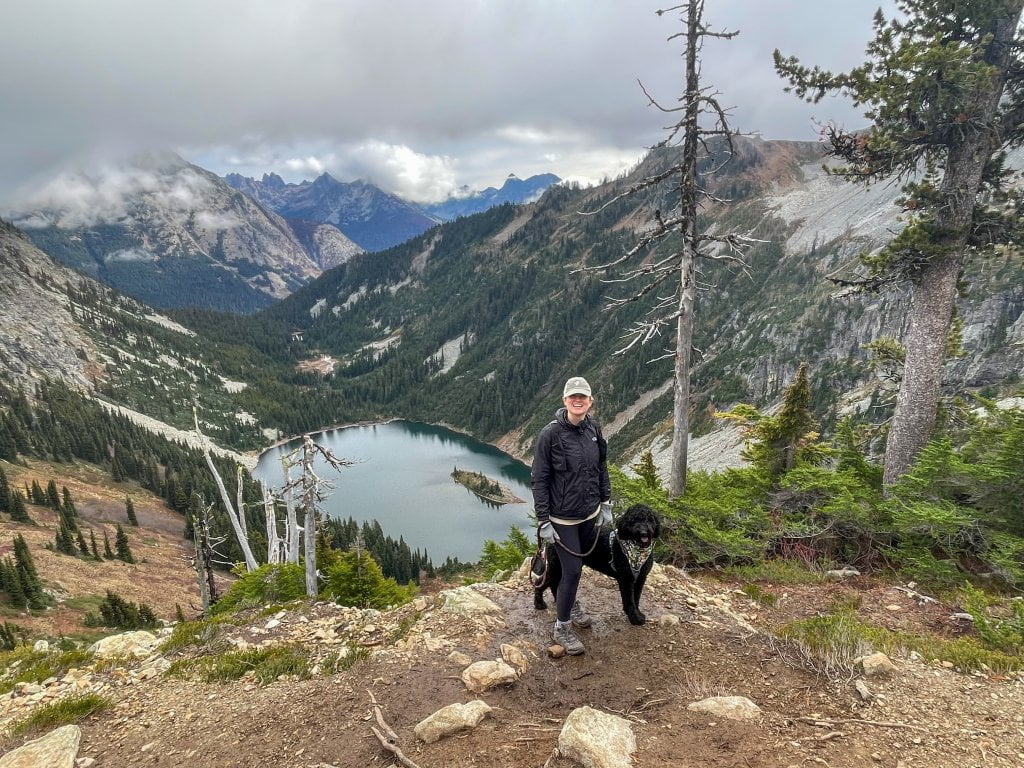 Can Occupational Therapy Assistants Travel?
Yes, occupational therapy assistants (COTAs) can absolutely take travel assignments. There are typically fewer jobs available for COTAs, but if you're flexible with where you work and the setting you work in, there are jobs out there for you.
How do you become a travel occupational therapist?
You do not need any extra certifications or experience to become a travel OT. In fact, you can travel as a new grad OT. Any OT at any point in your career can take travel assignments.
Here are a few simple steps you can take to become a travel physical therapist:
Determine why you want to be a travel OT
Educate yourself on how to be a travel OT. You can start here with these free online resources or with the premium Guide to Travel Therapy course
Connect with travel therapy recruiters to help you find jobs
Search for travel OT jobs directly over travel therapy jobs marketplaces
Make sure that you're licensed in any state that you want to work in
Onboard with a travel therapy staffing agency prior to submitting to jobs
Submit to jobs that interest you
Interview for assignments over the phone
Accept a job offer
Credential and do all of the onboarding you need to work the job
Move to your new location and start your travel OT job!
Where Do You Find Travel OT Jobs?
Travel occupational therapy jobs are plentiful and not hard to find. There are 2 main ways you can search for jobs:
Connect with a recruiter and review your goals with that recruiter. Let the recruiter know where you want to work, which settings, what kind of money you are looking for, and when your start date is. The recruiter will then communicate with you about open jobs.
Search for jobs on online platforms and connect with a recruiter based on who has a job. We have a travel therapy job marketplace on this website where you can search. There are many other sites that have job boards as well, such as Nomadicare, Vivian, and Fusion Marketplace.
What Sets Travel OT Companies Apart from Each Other?
There are hundreds of travel therapy companies out there that staff travel OTs. So what makes one company special compared to another?
In my opinion, the most vital part of a travel OT company is the recruiter that you work with. The recruiter is your advocate, mentor, and agent to get you through the travel therapy journey. Finding a recruiter that you click with is a key part of the travel therapy process.
Next, it's important that the company you're working for has the jobs that you want and need. Most travel therapy jobs are MSP (managed service provider) jobs, meaning that most companies have access to the same jobs. However, certain companies will have exclusive contracts with facilities that others don't have. So, sometimes you need to find a company that staffs in a region or specialty that you're interested in. For example, AMN has a lot of school jobs. If you're interested in a school contract, it would benefit you to review jobs with AMN.
Some common travel OT companies include:
AMN
Aya
Aureus/Medical Solutions
Concentric
Fusion
Jackson
Pioneer
Travel Occupational Therapy Salary
According to Vivian, in October 2023 the national average for a travel OT salary was $2,027/week. The max weekly pay rate in certain states was over $3,000 a week.
Getting paid as a travel OT is different than what you are used to as a permanent staff OT. When pay is discussed in travel OT, we generally talk about gross weekly pay and NOT hourly pay. Because your pay rate is a combination of an hourly pay rate, and non-taxed weekly stipends for housing, meals, and incidental expenses while you travel.
Learn more about travel OT pay and understanding travel therapy pay here.
Are there travel jobs for Certified Hand Therapists?
To be brief, yes, there are jobs for certified hand therapists (CHTs). However, they are few and far between. If you specialize in hands and only want to take hand travel jobs, you will not be in luck. Travel jobs tend to be more generalized jobs, such as skilled nursing facilities and home health. Specialized clinics tend not to use travel OTs so much. Having your CHT, or any specialization, is great for your resume and a great way to set you apart from other travel candidates. However, you probably will not find many jobs where you can only work in your specialty.
What are the pros of travel OT?
Ability to earn more money while working less time
Can take unlimited time off in between contracts
Explore the United States while getting paid to work
Expand your clinical skills by working in new locations with new patients and peers
Increase your own personal independence and interpersonal skills
What are some of the cons of being a travel OT?
Uncertainty of work and having to constantly find new jobs
Finding housing on assignments and avoiding internet scammers
Not having paid time off or other benefits that a permanent job may afford you
Being alone and away from family/friends
Needing licensure in each state that you work in
Can I work as a travel OT in Hawaii?
Yes, you can! There are travel OT jobs on all of the major islands in Hawaii. Hospitals, schools, skilled-nursing facilities, home health agencies, and clinics in Hawaii all need occupational therapists and hire travelers to regularly fill their staffing needs.
I've personally worked as a travel SLP on Oahu and Hawaii Island (The Big Island) and have worked with many incredible travel OTs at all of my jobs. My Hawaii jobs were 100% my favorite travel assignments ever. If you have any desire to go to Hawaii to work as a travel OT I HIGHLY recommend it. You can find more resources for Hawaii here: Hawaii Travel Nurse & Therapist Guide.
Conclusions
Travel OT is an incredible opportunity for many therapists. If you think travel occupational therapy could be for you, you're in the right place. This website is dedicated to providing resources for traveling therapists to succeed on the road. I recommend starting here with these free resources and posts about travel therapy. For longer-form content, check out this YouTube channel. Finally, if you want a step-by-step course to take you through everything you need to know to be a traveling PT, join The Guide to Travel Therapy.